TEQUILA TASTING DINNER
LA MESA MEXICAN RESTAURANT
FARM TO TABLE TEQUILA TASTINGS
CELEBRATING LA MESA'S 30TH ANNIVERSARY
especial guests: CELEBRITY CHEFS ESDRAS OCHOA & CHITO ARREOLA
thurdsday nOVEMBER 2ND – SOLD OUT 
fRIDAY NOVEMBER 3rd – LAST SPOTS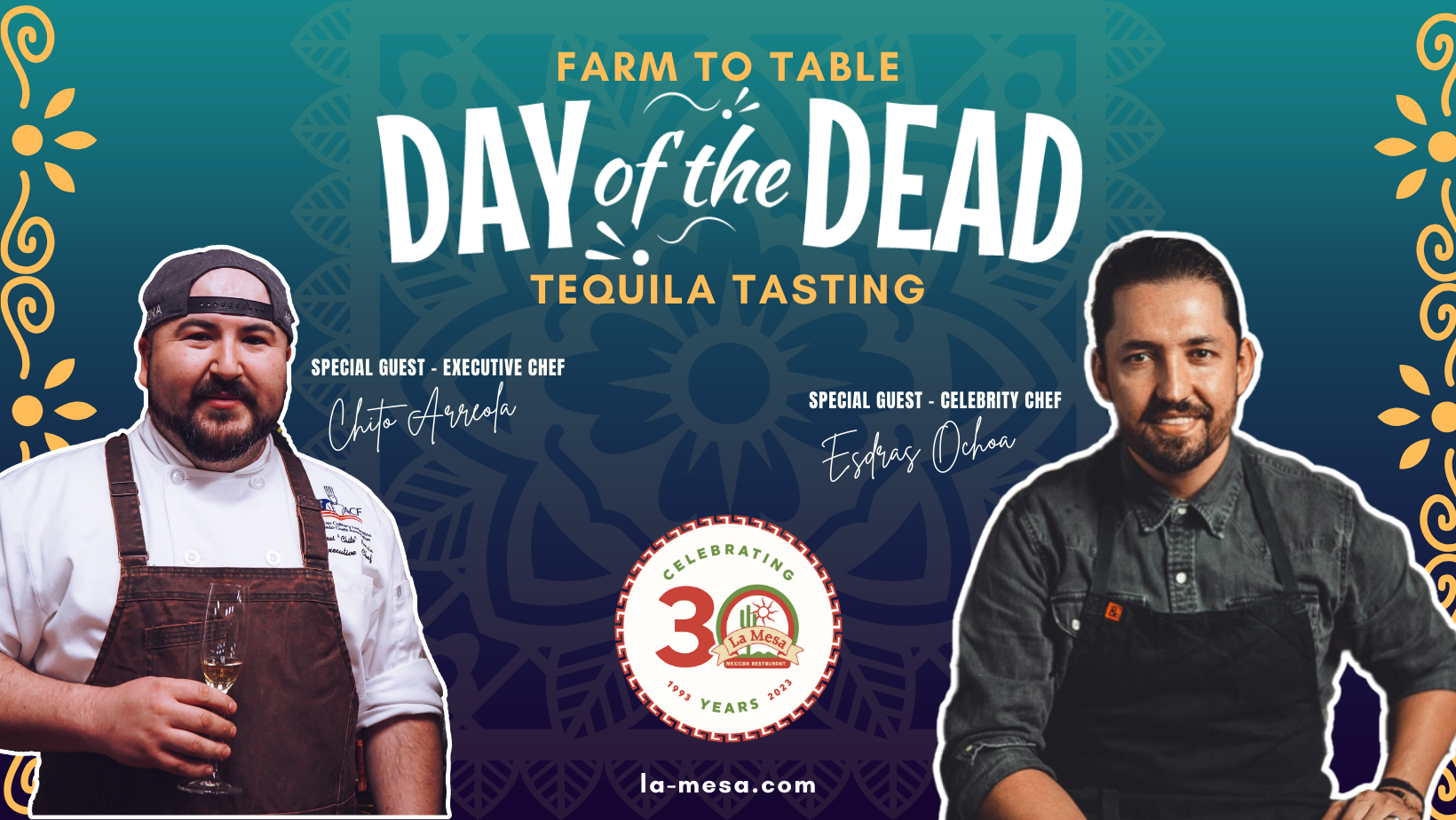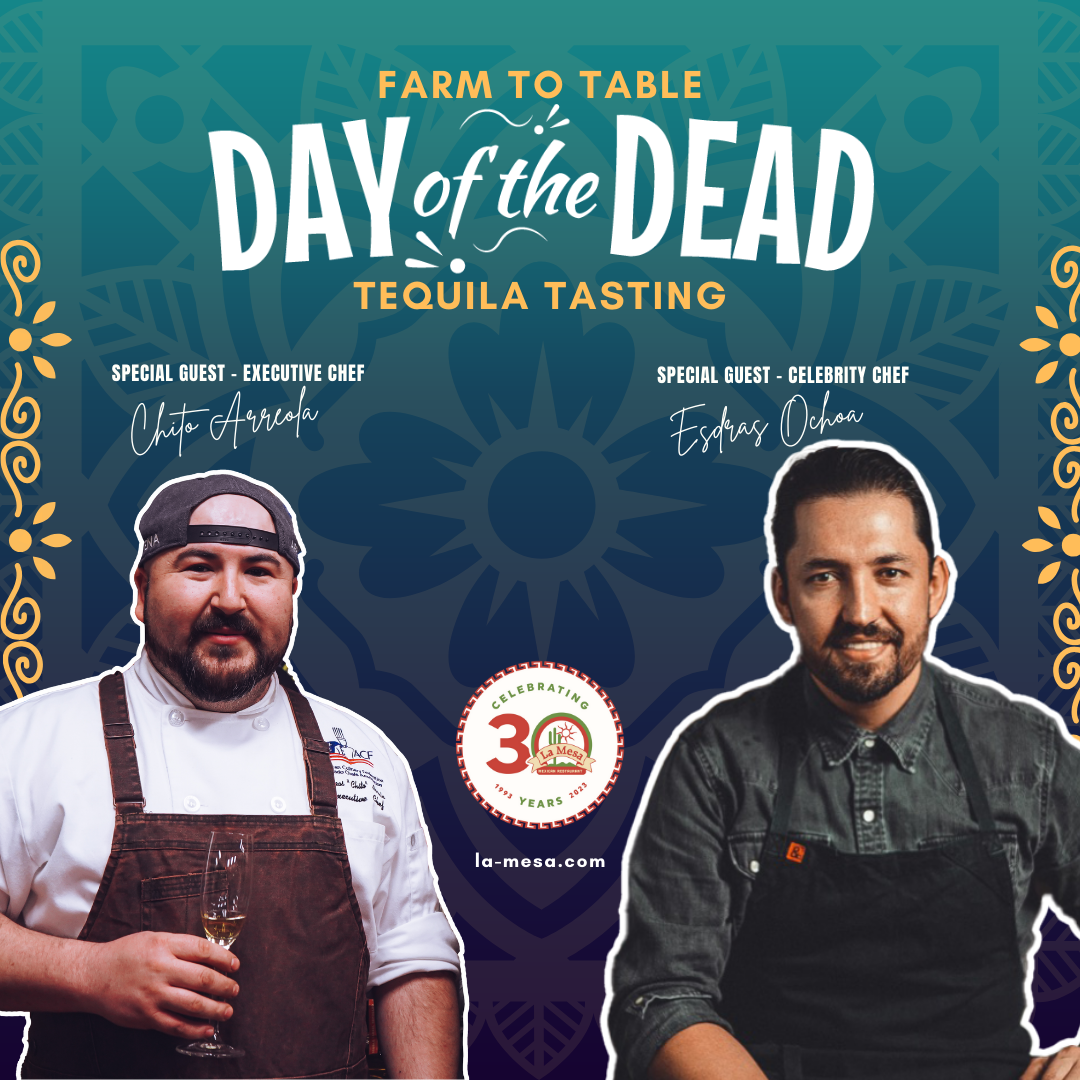 Join us for an unforgettable dining experience celebrating our 30th anniversary!
We couldn't wait any longer to host another fantastic and fun night, enjoying a special dinner paring with our some of our favorite tequilas.
La Mesa invites you to a special tequila tasting dinner commemorating a 3,000-year-old Mexican tradition, "Day of the Dead".
Come experience a one of a kind event featuring premium tequilas, cocktails and a farm-to-table dinner. 
Celebrity chefs Esdras Ochoa and Chito Arreola will be creating a 6-course meal with the perfect tequila pairing to match.
Celebrate with us as we explore the vibrant flavors of Mexican cuisine and culture through this one-of-a-kind farm to table dinner.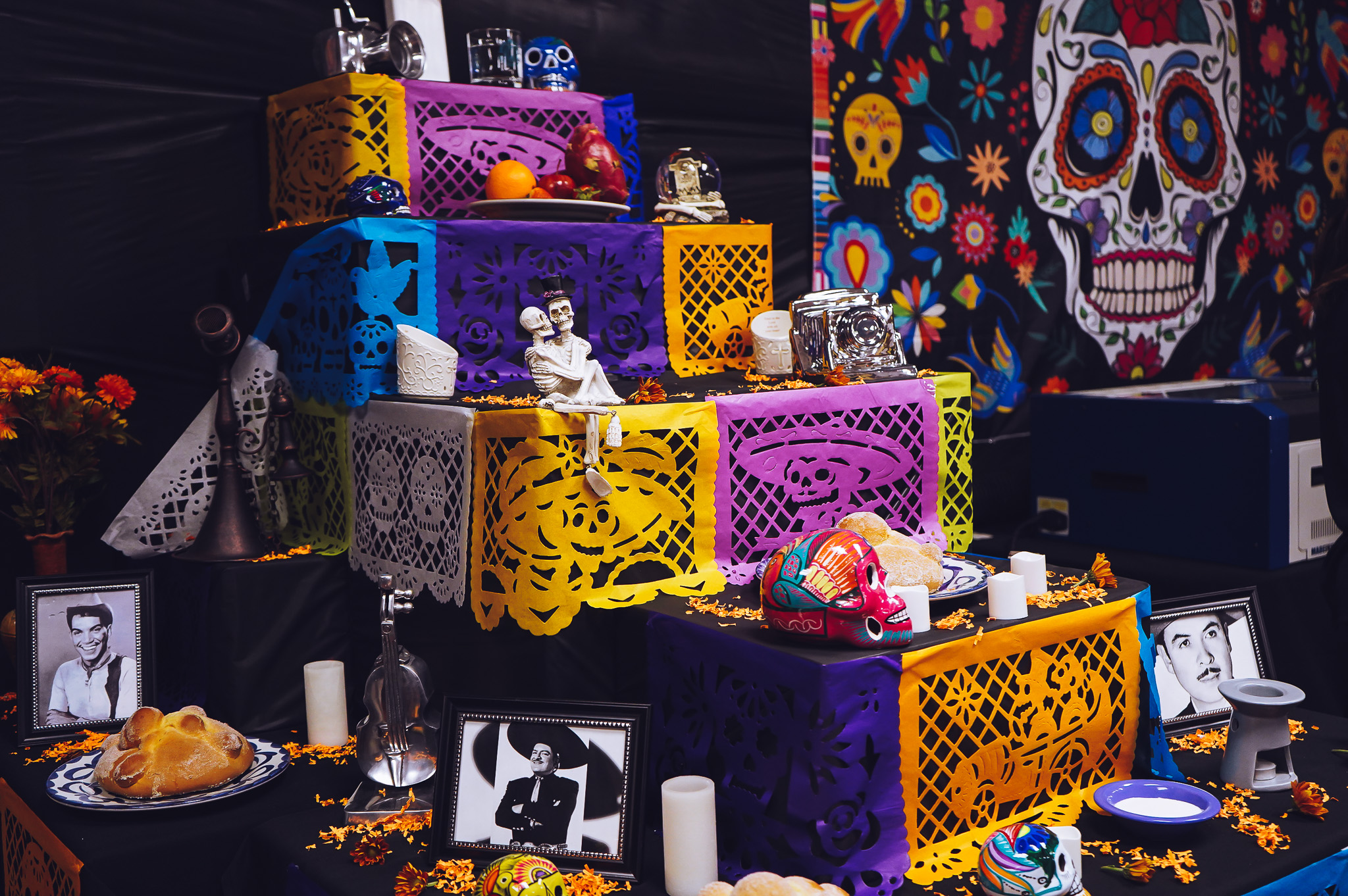 SPECIAL GUEST – Esdras Ochoa – Founder and
executive chef at Mexicali Taco & Co.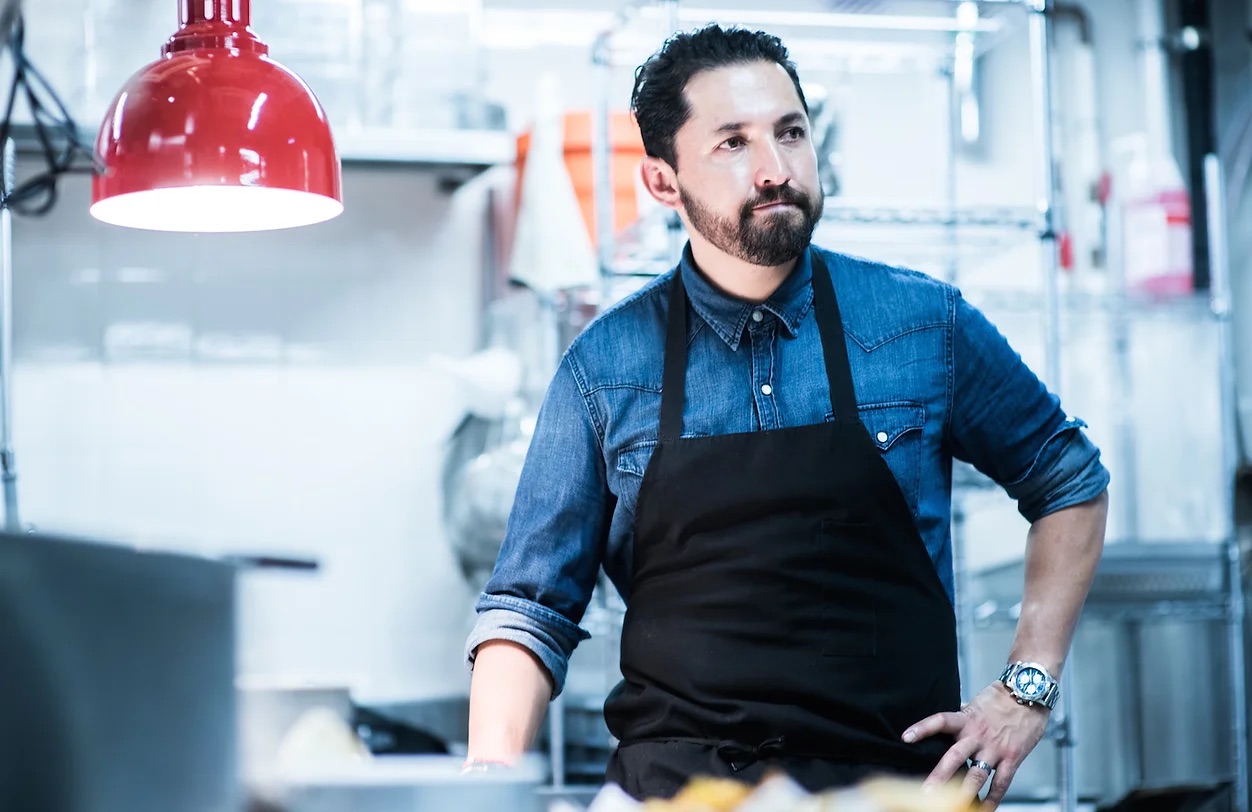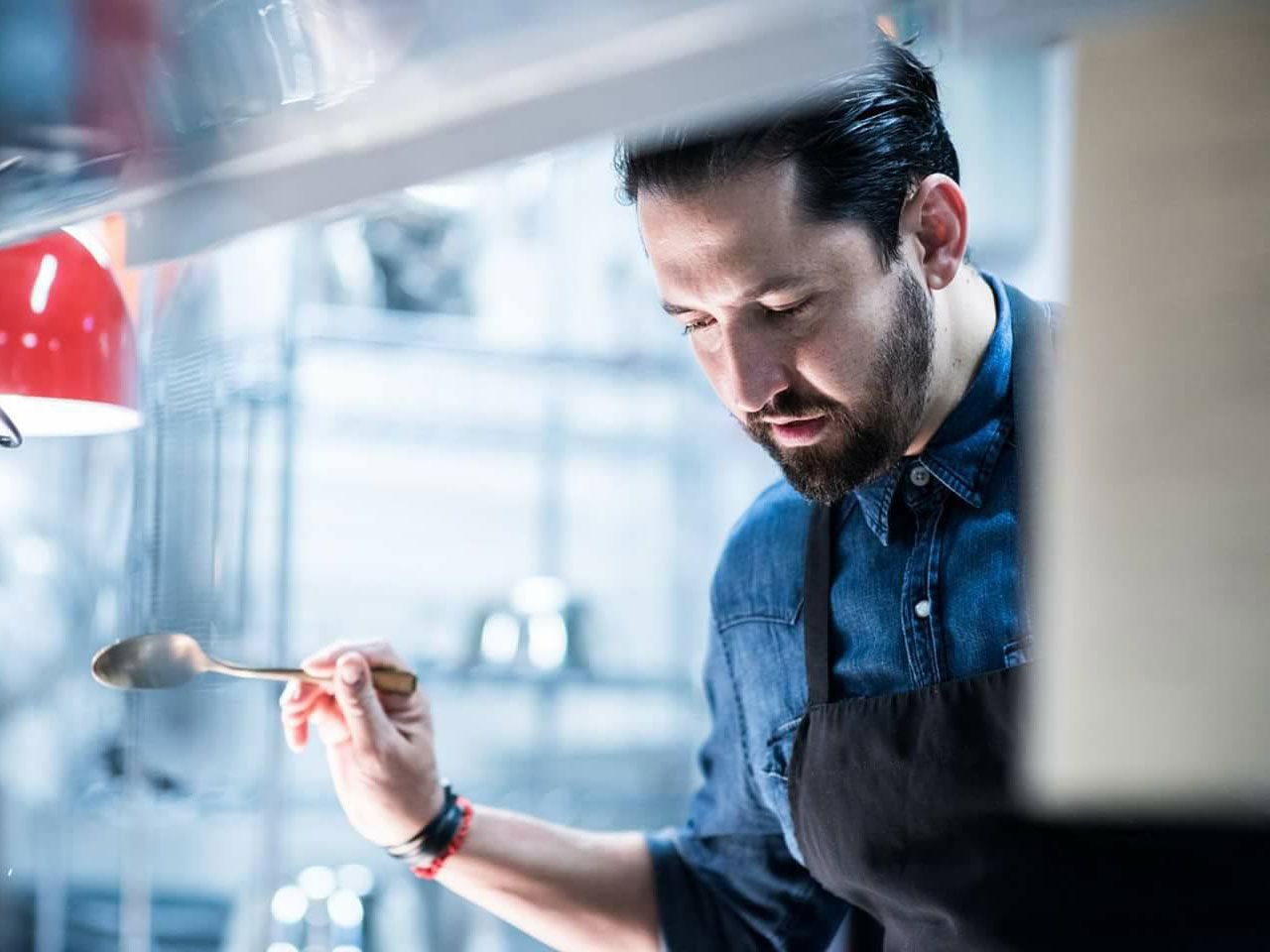 In 2018, Esdras was a semi-finalist on Netflix's The Final Table, a global cooking competition show.
He also appears on Discovery Plus' Chopped Next Gen, where he stars on the judging panel with renowned world-class chefs.
Esdras is also an official Buzzfeed content creator.
Born in Mexico City and grew up in the border towns of both Mexicali & Calexico.
In 2009, Esdras started Mexicali Taco & Co. as a humble catering company and partnered with Paul Yoo in 2012 to open as a brick-and- mortar restaurant.
Mexicali Taco & Co. has garnered numerous city & national awards, as being a favorite of critics like Jonathan Gold and fans alike.
Chef Esdras is also the co-founder + partner at Salazar, a popular restaurant in LA.
Esdras has opened multiple eateries in Hong Kong to critical acclaim – 11 Westside, Westside Taqueria, & The Wilshire speakeasy bar.
In 2018, he also opened Sancho's in Mumbai, bringing the flavors of Mexico to India.
His most recent venture is OBP, a modern Korean restaurant in the SOHO district of Hong Kong.
SPECIAL GUEST – Andres Arreola – Executive Chef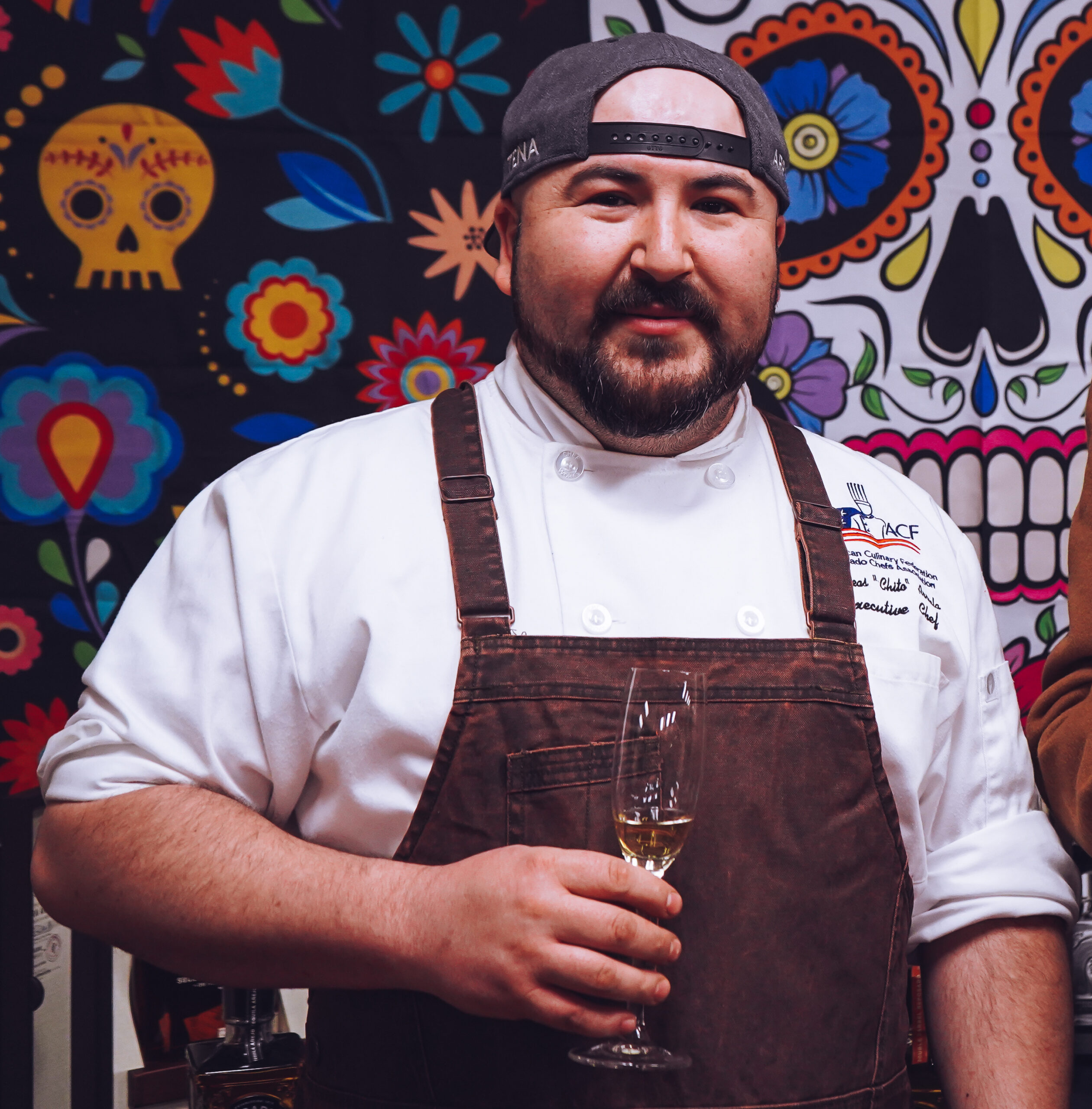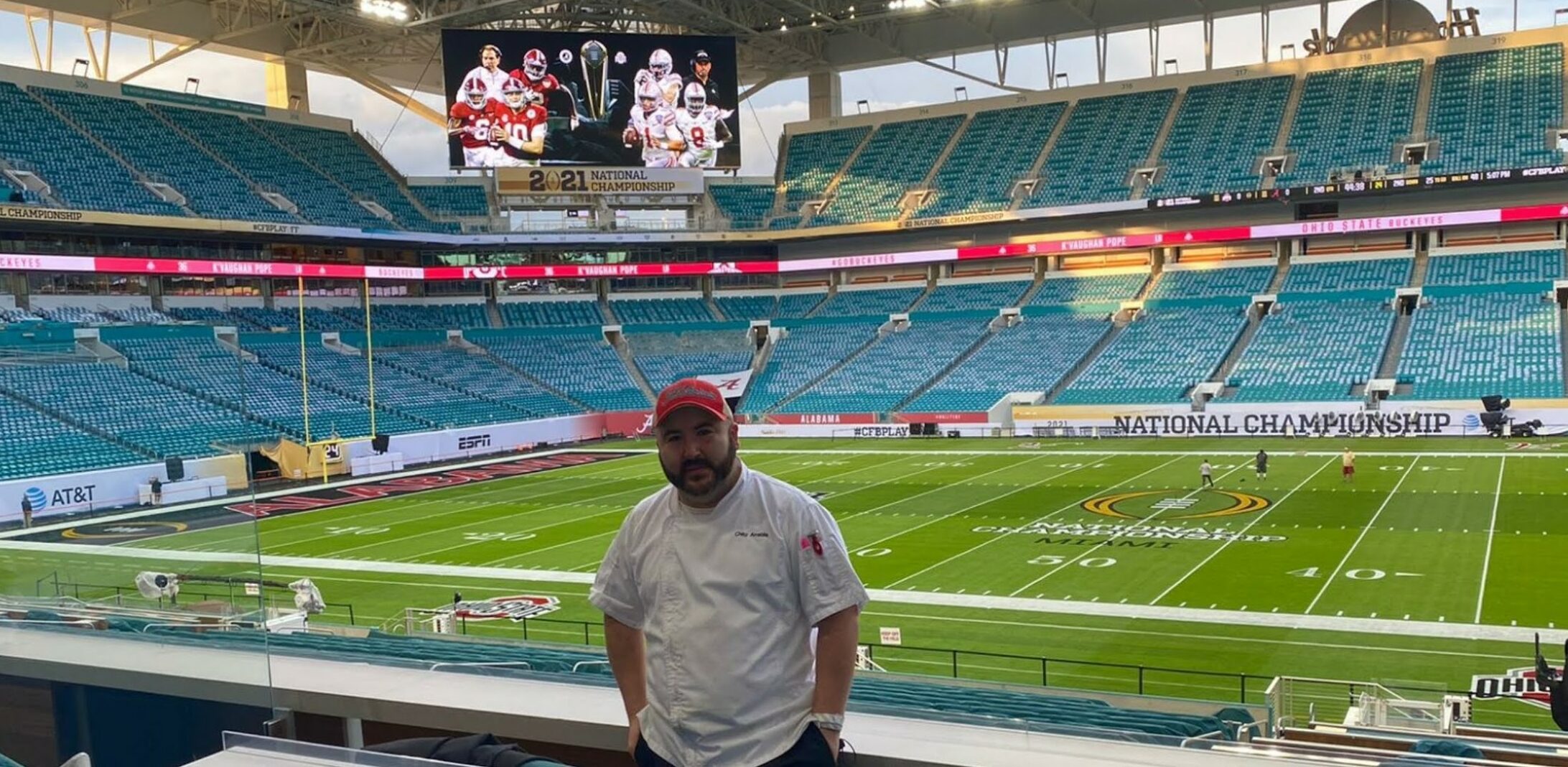 Executive Chef for Quest Center in Omaha during college years, and for the next 12 years had the privilege of working at over 50 different properties, including those in the NHL, NFL, NBA, NCAA, NASCAR, MLS, MLB, PGA, London Olympics, Grammy Awards, Kentucky Derby, US Open, and NBA & MLB All-Star.
The biggest sporting event of HIS career was the 2022 Super Bowl LVI in Miami, FL and 2017 World Series Baseball as a guest Chef.
His various roles often placed him in VIP areas, granting the opportunity to interact with sports icons and television celebrities.
In 2014 he was invited to Gabon, a West African country, to serve as the personal chef for the President of Gabon and the First Family.

During his two-plus years in Gabon, Chef Arreola proudly introduced West Africa to authentic Mexican cuisine. His efforts were acknowledged by SOYCHEF magazine in Mexico, which recognized Chef Chito as the pioneer of Mexican cuisine in Africa.

Chef Chito has appeared in many TV Spotlights, including NBC, CBS, ABC, YAHOO NEWS, CNN as well as magazines. Hosting a Denver local cooking Channel The Modern Eater and being named Colorado's top 10 chefs in 2018 and 2019 by the Colorado Restaurant Association.
This is an event no tequila connoisseur will want to miss!
Tequila Tasting Dinners
Dates: November 2, 2023 (SOLD OUT) 
Dates: November 3, 2023 (Last Spots)
Time: 6:30 pm – 8:30 pm
Location: 1405 Fort Crook Rd S, Bellevue, NE 68005
Phone: (402) 733-8754
Cost: $100 per person