TEQUILA TASTING DINNER
LA MESA MEXICAN RESTAURANT
Thank you!
our Tequila dinners are sold out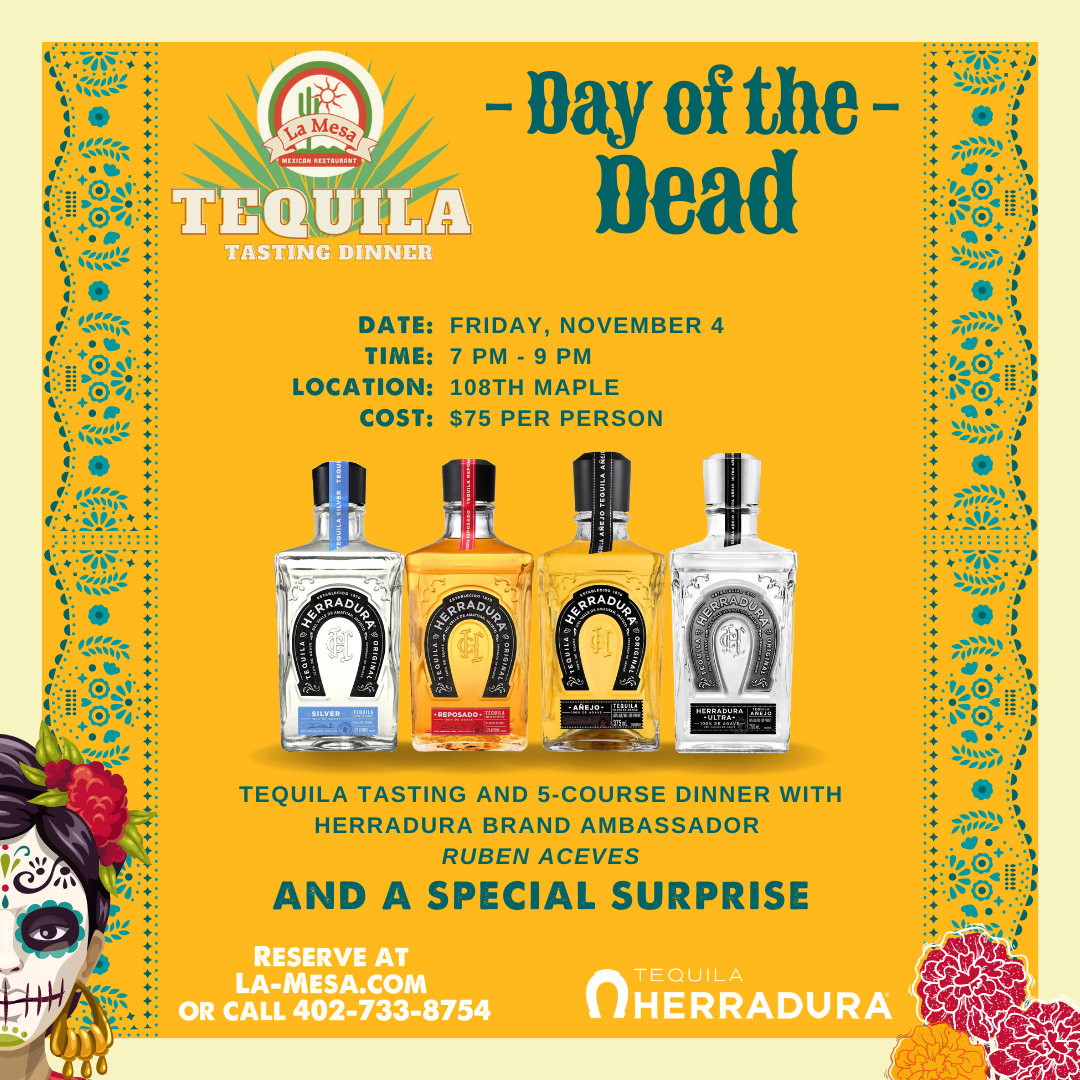 Featured Tequila: Tequila Herradura
We couldn't wait any longer to host another fantastic and fun night, enjoying a special dinner paring with our some of our favorite tequilas.
La Mesa invites you to a special tequila tasting dinner commemorating a 3,000-year-old Mexican tradition, "Day of the Dead".
Come experience a one of a kind event featuring Herradura premium tequilas and cocktails.
The evening features Herradura Brand Ambassador Ruben Aceves and includes a special (5) course dinner menu.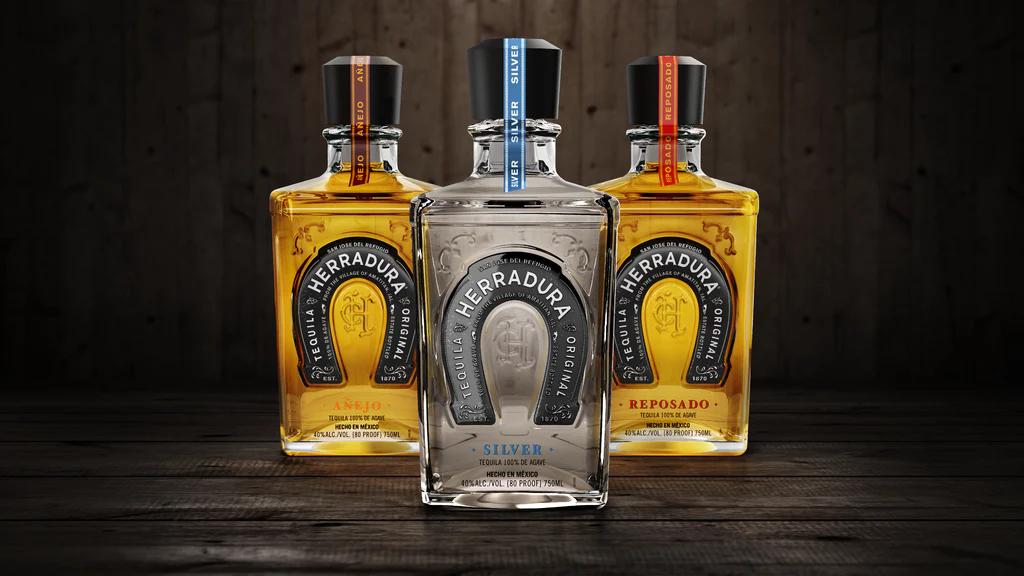 SPECIAL GUEST – BRAND AMBASSADOR – RUBEN ACEVES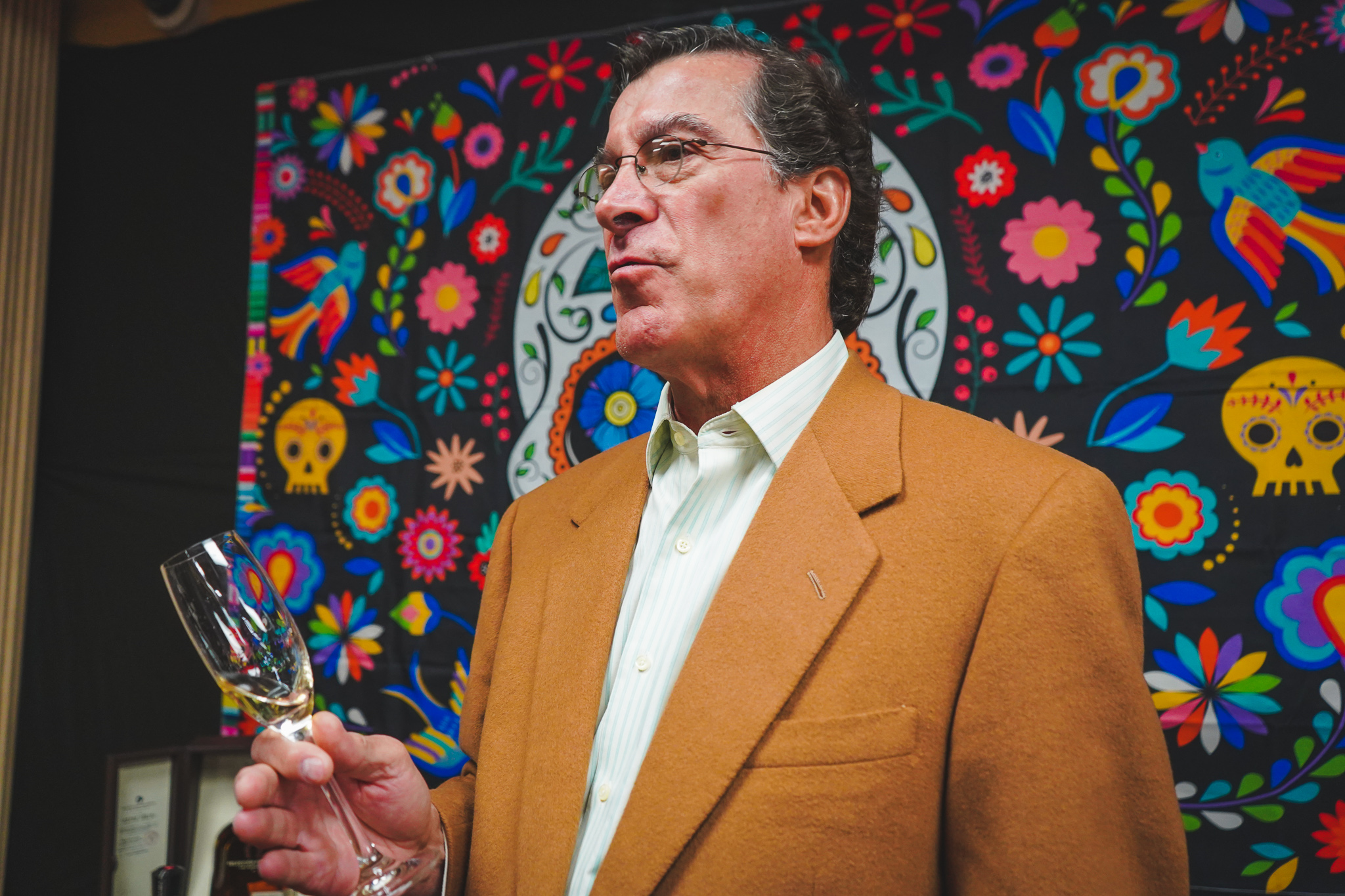 Based in Guadalajara, Mexico, Ruben Aceves has served as the Director of International Brand Development for Casa Herradura since 2000.
In this role, Ruben oversees the development of Tequila Herradura, as well as acts as the tequila brand ambassador, educating sales teams and others on Casa Herradura's tequila portfolio.
Ruben's unofficial job title also includes historian for Casa Herradura. He is well versed in the 140-year-old history of the Hacienda of San Jose del Refugio, the home place of Tequila Herradura, which hosts more than 60,000 visitors a year.
Menu: A special 5 – course menu
The 5 – Course Dinner includes exquisite authentic Mexican dishes that are not part of the La Mesa menu! Each dish is created to pair with the featured tequilas and cocktails.
You can also order a personally engraved Herradura bottle!
WE'LL HAVE A SPECIAL SURPRISE FOR THE NIGHT
Dinner 1. (Sold Out)
Date: Thursday, November 3, 2022
Time: 7:00 pm – 9:00 pm
Location: Bellevue La Mesa
Phone: (402) 733-8754
Cost: $75 per person