Tequila can be intimidating to those who have never tried it, but it's a versatile, sophisticated spirit that can be enjoyed elegantly—no parties necessary! At La Mesa, it's our mission to introduce our customers to the most delicious, authentic Mexican dishes available. And the same goes for our tequila selection. That's why we've put together "A Beginner's Guide to Tequila" that will guide you through the history of tequila, an overview of the distilling process, and drink recommendations that will satisfy every palate. Pull up a chair and get ready to fall in love with tequila!
How Is Tequila Made?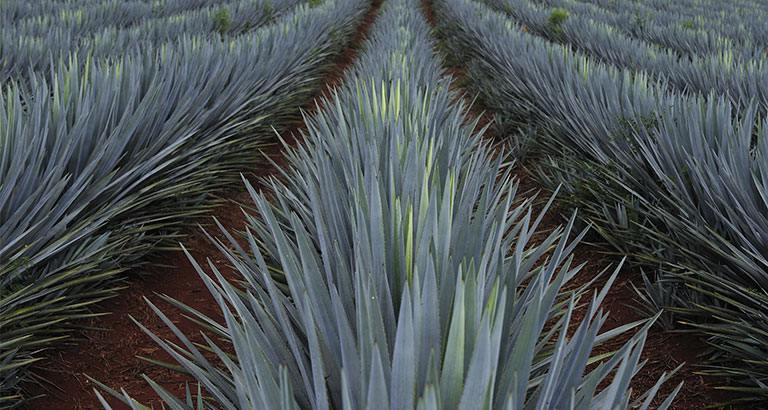 Made from the blue agave plant, tequila is a spirit primarily produced in the area around the city of Tequila in the Mexican state of Jalisco. During the Colonial Era, people coveted the blue agave plant since its materials could be used to create paper and threads. Then, it was discovered that the heart of the plant could be eaten as a sweet or distilled into a delicious beverage.
Created and enjoyed in Mexico for many years, it was introduced by the Spanish to America during the 1893 Chicago World's Fair. That introduction led to the widespread love of tequila in the U.S. Today, there are tequila distilleries in 26 of Mexico's 31 states, which export nearly 80% of their tequila to the U.S.
Making tequila requires patience and care, as the plant takes at least ten years to mature. When the plant is ready to be harvested, the outer leaves are cut off, and the heart is roasted at a low temperature to release enzymes and begin the process of converting proteins to sugar. Afterward, the heart is milled to separate the sugary juice from the pulp. The juice is then fermented with yeast and distilled at least twice to create the smooth, delicious spirit we know as tequila.
What Are the Types of Tequila?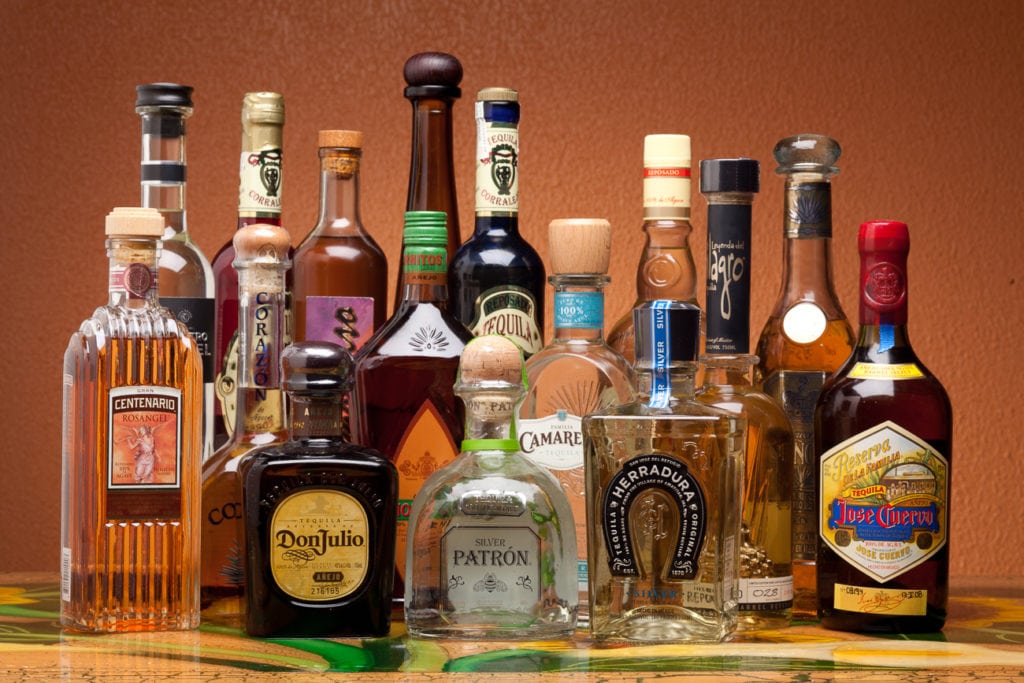 Just like with champagne or bourbon, there are requirements for what can be called tequila. In order to be tequila, the spirit must be made from blue Weber agave and be at least 51% agave. But the best and most authentic tequilas are made with 100% agave—that's what gives them the clear, clean taste!
There are several aging categories of tequila: blanco (white), plata (silver), joven (young), oro (gold), reposado (rested), añejo (old), or extra-añejo (extra old). Each type is dependent on how long the spirit sits before it's bottled, as well as what container it's kept in. For example, blanco tequilas are aged up to two months in stainless steel containers while reposados are aged the same amount of time in wooden barrels.
So where do the most popular brands of tequila fall? Casamigos is a blanco tequila with a light, smooth taste and a hint of citrus. Patrón is a smooth, silky plata, though it does have reposado and añejo variations as well. El Jimador is a fantastic reposado made with 100% agave and rested for two months in American oak (This is the base for our house margarita, and it has a light, slightly smoky spirit that will made you say "Another!"). And the most popular tequila in the U.S., Jose Cuervo, is also a reposado.
Añejo and extra añejo are oldies but goodies. Thanks to their aging process, they're the velvety older sisters of the feisty silvers and reposados. You'll find them among brands like 1800 Tequila and Don Julio. Aged for at least 18 months, these spirits are excellent in craft cocktails, on the rocks, or neat. Extra añejos sit for over three years, absorbing all the smooth, woody, delicious flavor from their barrels.
Encouraged by most bartenders to be enjoyed in a snifter, these spirits are pricey, but for good reason. Taking a sip of a spirit like Cabo Wabo Uno Extra-Añejo Reserva Tequila is an event in itself, encouraging deep connection with the taster and the tequila. Generally, these complex spirits require an experienced palate, but anyone can enjoy these robust, full-bodied tequilas.
What Are Popular Tequila Drinks?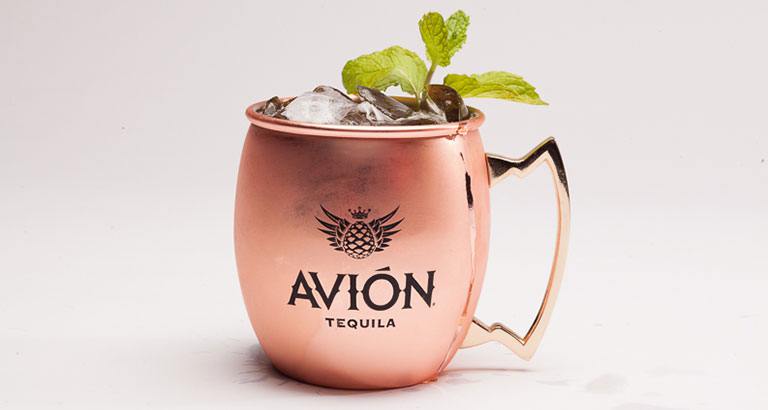 Even if you've never tried tequila, you've probably heard of the more popular tequila-based cocktails: Margarita, Tequila Sunrise, and Long Island Iced Tea.
A margarita is a refreshing cocktail that's typically shaken and poured over ice (though they can come frozen and blended) containing a silver or reposado tequila, lemon and lime juices, a bit of simple syrup, and triple sec. Tequila Sunrise is more of a morning or brunch cocktail due to its light, cheery base of tequila, orange juice, and grenadine. And Long Island Iced Tea contains light rum, tequila, vodka, gin, triple sec, and a splash of Coke, which gives it a tea-like color.
These popular drinks are mainstays at La Mesa. But our custom drink menu is full of options that are sure to please any palate. If you're interested in expanding your tequila tastes, try one of our unique cocktails.
Azul Margarita
There are few things as relaxing as the color blue, and this cocktail is no exception. Reminiscent of beautiful days and a wide, lazy beach, our Azul Margarita is a mix of El Jimador reposado, Blue Curacao liquor, and our house margarita mix. Sweet meets tart in a most tantalizing way with this gorgeous drink.
Bloody Maria
If you like a little zing in your drink, our Bloody Maria may be just for you. Combining El Jimador reposado, Finest Call bloody mary mix, lime juice, and hot sauce, this drink is both spicy and satisfying.
La Paloma
Our La Paloma cocktail is made with blanco tequila, fresh lime juice, grapefruit soda, and a bit of salt. Pleasingly tart with the lightness of blanco tequila, this cocktail is perfect for someone who may not love super sweet drinks.
Tequila Mule
There are many variations of the mule, an invigorating combination of a spirit, lime juice, and zesty ginger beer. Our Tequila Mule is Avion silver tequila, ginger beer, lime juice, and fresh mint. Peppy and fresh, this cocktail is a crowd-pleaser!
Watermelon-Jalapeno Margarita
What's the best way to make watermelon even more delicious? Put some tequila in it. Our Watermelon-Jalapeno Margarita is sweet, smooth, and a great way to get some fruit in for the day! Made with Avion Silver tequila, orange liquor, watermelon puree and fresh jalapeno, this unique cocktail is topped with our house made margarita mix.
If you can't pick just one margarita to try, why not try a few? La Mesa's Margarita Trio lets you try three mini versions of our margaritas for $12.95. It's a great way to have it all! Or maybe you want to try a drink that isn't on our menu? Our experienced bartenders will be happy to shake something up for you!
Experience Tequila with La Mesa Mexican Restaurant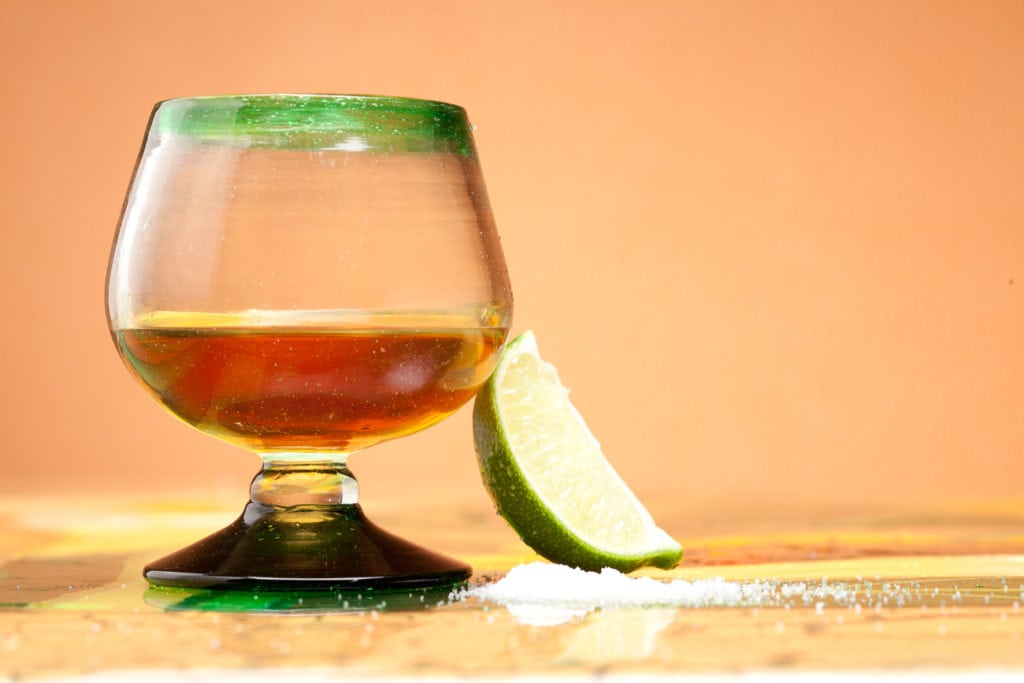 You don't need to go all the way to Mexico to try great tequila. La Mesa has one of the best happy hours in Omaha and hosts tequila tastings throughout the year!
Monday through Friday from 3 p.m. to 5 p.m. and 8 p.m. to close, we have excellent happy hour specials on margaritas! Our top-shelf margaritas are $5.50, and our house margaritas are $3.50 (or $4.50 for a different flavor). Pair a margarita with tacos or nachos for a happy hour that will last all evening!
Our tequila tasting dinners are a good way to try a variety of fantastic tequilas, too! Our tastings are exclusive events featuring international guest chefs who create full-course dinners centered around a featured tequila. Follow La Mesa on Facebook to get a heads up on the next tequila tasting dinner so you can celebrate delicious food and truly unique spirits!
Ready to try some tequila? Come on down to our place! We've got the best tequila selection in town, and our bartenders are ready to make you something delicious.
View La Mesa's full list of tequilas in our Drinks menu!