No matter the season, there's always a reason to celebrate! Organizing an event may seem overwhelming, especially if you haven't done it before. But with the right planning, you can save yourself a lot of stress. Whether you have a small house, a one-bedroom apartment, or a huge party space, you can throw an exciting party within your budget. Here are a few other helpful tips for hosting a successful party!
How to Host a Successful Party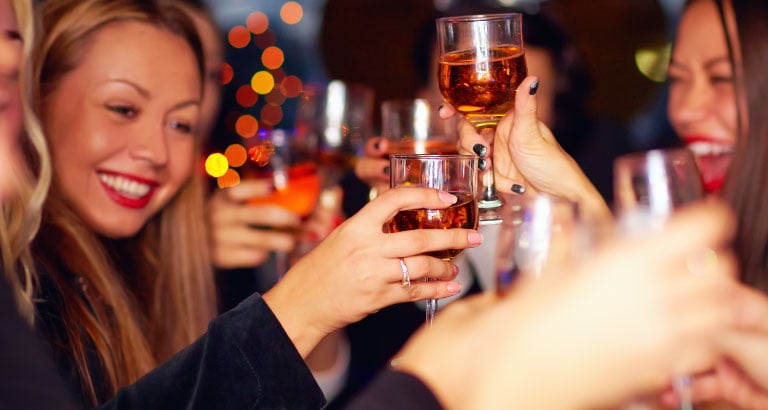 Put Together the Details
To start, determine your event's purpose. Is it a birthday, anniversary, graduation, or other celebration of a major life event? A holiday party? A small get-together with friends or family? Whatever it is, make sure you know the details so you can share them with your guests! Speaking of your guests, be sure to put together your guest list and send invites (both by mail and electronically) a month prior to the event. Specify if your guests should or should not bring gifts.
Plan the Menu
No matter what kind of party you're throwing, you always want to have food that everyone can enjoy! Ensure you have the right amount of courses planned around the party. Is there a toast you want to give, or a birthday cake to serve? Plan the meal so that guests won't be standing around hungry. Go by your guest list to make sure you have enough food for everyone. You can also ask guests to RSVP with their food preferences/allergy information so you can plan your menu accordingly.
Hit the Store Early
After you've picked your theme, invited your guests, and planned your menu, make a list of items you need for the party. Cups, napkins, silverware, toilet paper, paper towels, and other items that you or your guests will need are a great place to start. It may even be good to grab brown bags or containers to send extra food home with your guests. Give yourself at least two days to make a store run so you won't have to leave during your party if you forget anything. Be sure to take your list with you when you go, too!
Tidy Up
Especially if you're hosting the event in your home, make plenty of room in the space where guests will be socializing. Put fresh towels, a nice hand soap, and extra toilet paper in the bathroom (and a plunger, a candle, and some potpourri for good measure). Leave room by the front door for guests to take off their shoes (if you prefer), and designate areas where people can place coats, bags, gifts, cards, etc. If you're hosting your event elsewhere, add subtle decorations to make the space feel more inviting for your guests!
Mind the Music
It's always nice to have a little music in the background when people are socializing. Online streaming services like Spotify and Pandora allow you to find a playlist that's perfect for the mood or theme of your party. Choose a music list based on the mood you want to set a few days before the party. Be mindful of other people's music tastes!
Have Good Lighting
Along with music, lighting is an important detail that can determine the mood of your party. Keep harsh overhead lights to a minimum, and instead opt for lamps or soft wattage bulbs in areas where guests are spending time. If you have dimmers, turn the lights down ever so slightly with the sunset during evening events. Make sure to keep high-traffic zones decently lit, too. These are areas like the kitchen, the dining room, the entrance, and the bathroom.
Stock the Drinks
Make sure guests have access to beverages in an easy-to-find area. Keep enough ice on hand to keep drinks icy cold for the duration of your party. If you want to have nice glassware, make sure to have a few extra in case they get dropped or lost in the shuffle. The same goes for plastic or Styrofoam cups. It's always better to have too many than not enough! When counting how many beverages you'll need, a good rule of thumb is three bottles of wine for every four guests or three beers/cocktails per guest. If you or your guests do not drink alcoholic beverages, have plenty of sodas, juices, and water, as well as a specialty drink like sparking water with fresh fruit or ginger beer with a slice of lime.
Ditch the Name Tags
Unless you're hosting a corporate event or networking party, don't use name tags. You can always introduce guests as they arrive, but most people will socialize with one another during the party.
Enjoy Yourself
Throwing a party is never an easy task, but with a bit of planning, you can enjoy the rewards of bringing all the people you love together without the stress. Enjoy your friends and family, and take time to enjoy yourself as well during your party. You deserve it!
Did You Know La Mesa Can Cater Your Party?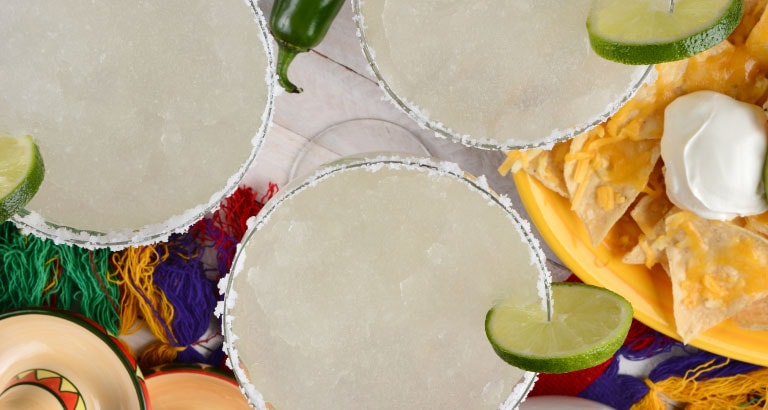 What better way to throw a wonderful party than with delicious catering? La Mesa Mexican Restaurant offers catering for parties of ten or more! Our catering services allow you to customize your menu to your budget, your group size, and your food preferences! And our combos come buffet-style, which is more cost-effective for you and makes it easier to serve food to your guests. Pick from a number of delicious appetizers, entrees, desserts, and beverages. We take care of the delivery, servers, dishes, and utensils, too!
Catering Services
If you're planning a party and don't feel like making food for your guests, contact La Mesa Mexican Restaurant! Our catering is simple, affordable, and delicious!