Things are shaking up behind the bar here at La Mesa Mexican Restaurant!
We've rolled out a few new margaritas, each crafted around unique ingredients and made with smooth, delicious Avion Silver tequila. For seasoned margarita drinkers, the new Avion Silver Special Shaken Margaritas are sure to be a hit! For those who haven't tried Avion Silver tequila yet, this is a perfect time to learn more about why it's the best spirit for cocktails and acquire a premium taste!
What Is Silver Tequila?
Silver (plata) tequila is a smooth, clear tequila that's bottled quickly after distillation. It doesn't age for long and can be characterized by its crisp flavor from stainless steel barrels. Because of their young flavor profiles, silver tequilas are great for mixing in cocktails, which is why we've come up with delicious new silver margaritas! You can read more about the different types of tequila here.
Where Can I Find Cocktails with Silver Tequila?
At your local La Mesa! We have one of the best tequila selections in town, and our margaritas are always a hit! We chose Avion Silver because it's known for its smoothness and ability to blend with other ingredients. With tasty notes of grapefruit, pineapple, and hints of citrus, this tequila is the perfect companion for our flavorful drinks. See our full list of tequila and cocktails here.
Try Our Avion Silver Special Shaken Margaritas
Each of these margaritas is made with flavor and presentation in mind. No matter what your taste preference is, there's an Avion Silver Special Shaken Margarita for you! And they're just $8.25!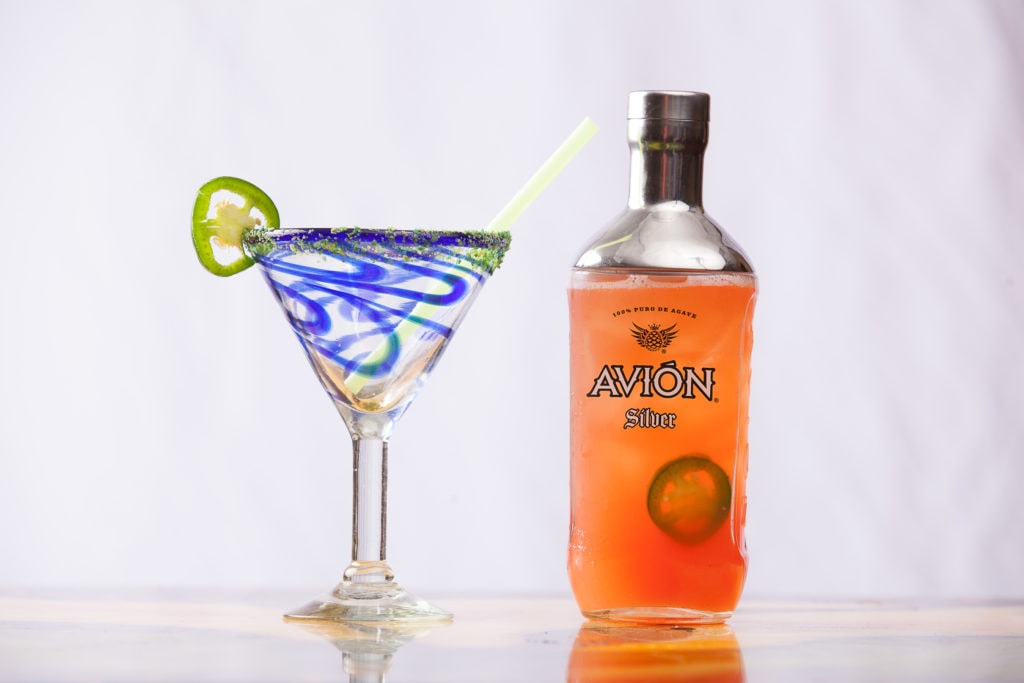 Presidente Margarita
This dignified drink is made with Avion Silver Tequila, Presidente Brandy, and our top-shelf margarita mix. This is a sipper that's sophisticated and unique!
Paradise Margarita
Avion Silver Tequila blends with Ancho Reyes Chile Liquor, giving it a slightly smoky, spicy taste. Finished with pineapple juice and our top-shelf margarita mix, this drink will take you straight to paradise!
Watermelon-Jalapeno Margarita
Get your fruit in the fun way! Made with Avion Silver Tequila, Gran Gala fine orange liquor, watermelon puree, fresh jalapeno, and our top-shelf margarita mix, this refreshing drink is perfect no matter the season!
Ready to give one of these new margaritas a spin? Visit your nearest La Mesa today!
Try Something New
Want to try a different drink when you visit La Mesa Mexican Restaurant? Check out our Drinks menu to find margaritas, cocktails, beers, and tequilas.