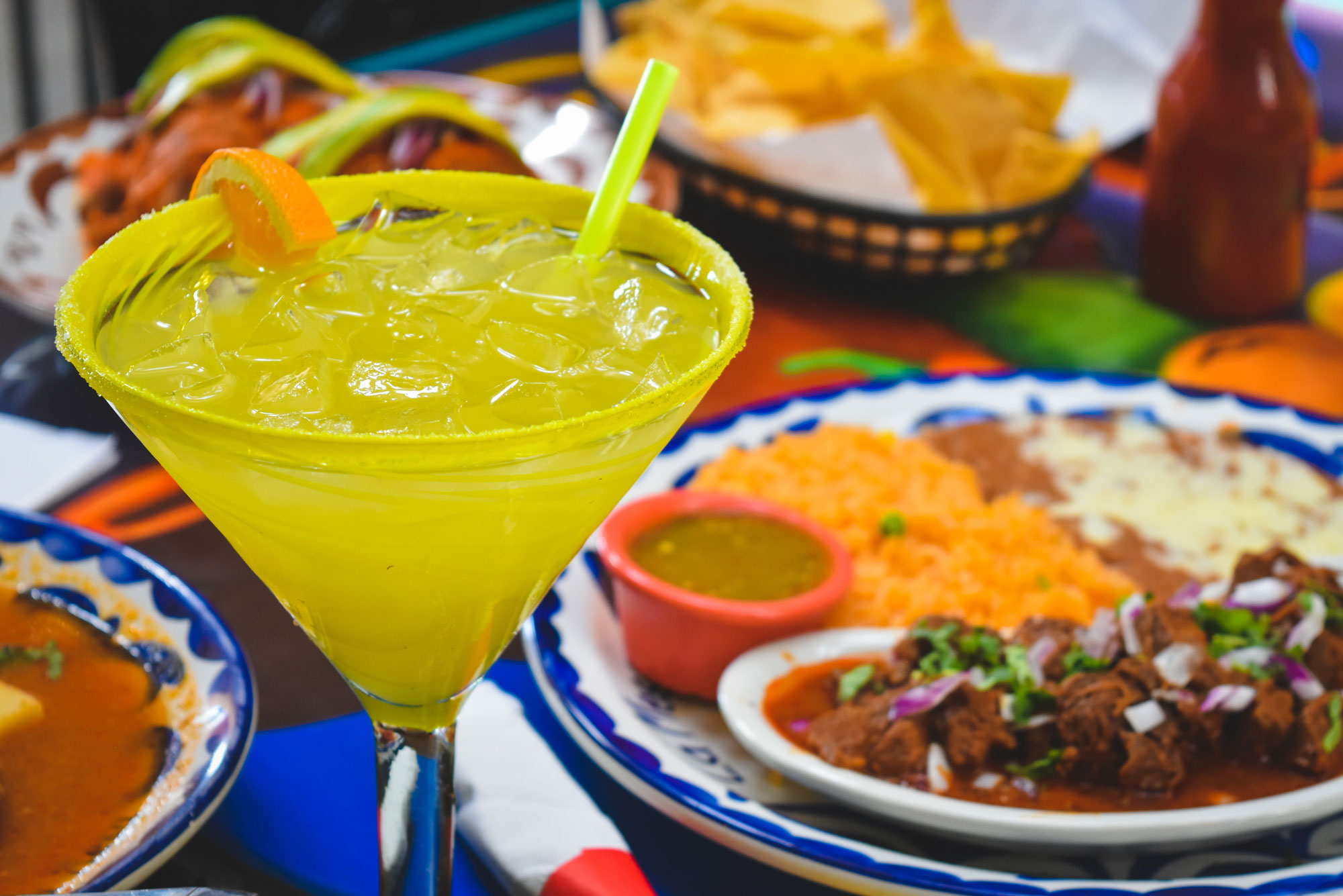 It is always exciting to try new food. It is even more exciting when your favorite restaurant adds new items to their menu. You just know they will be amazing! Luckily, at La Mesa Mexican Restaurant we love to create new food, and we are excited to bring you three delicious new menu items to try. Voted number one for 17 years in a row, La Mesa is the best Mexican restaurant Omaha has ever seen. You can guarantee our new dishes are going to become some of your favorites. So what are the new menu items we are whipping up in our kitchen? Keep reading to find out!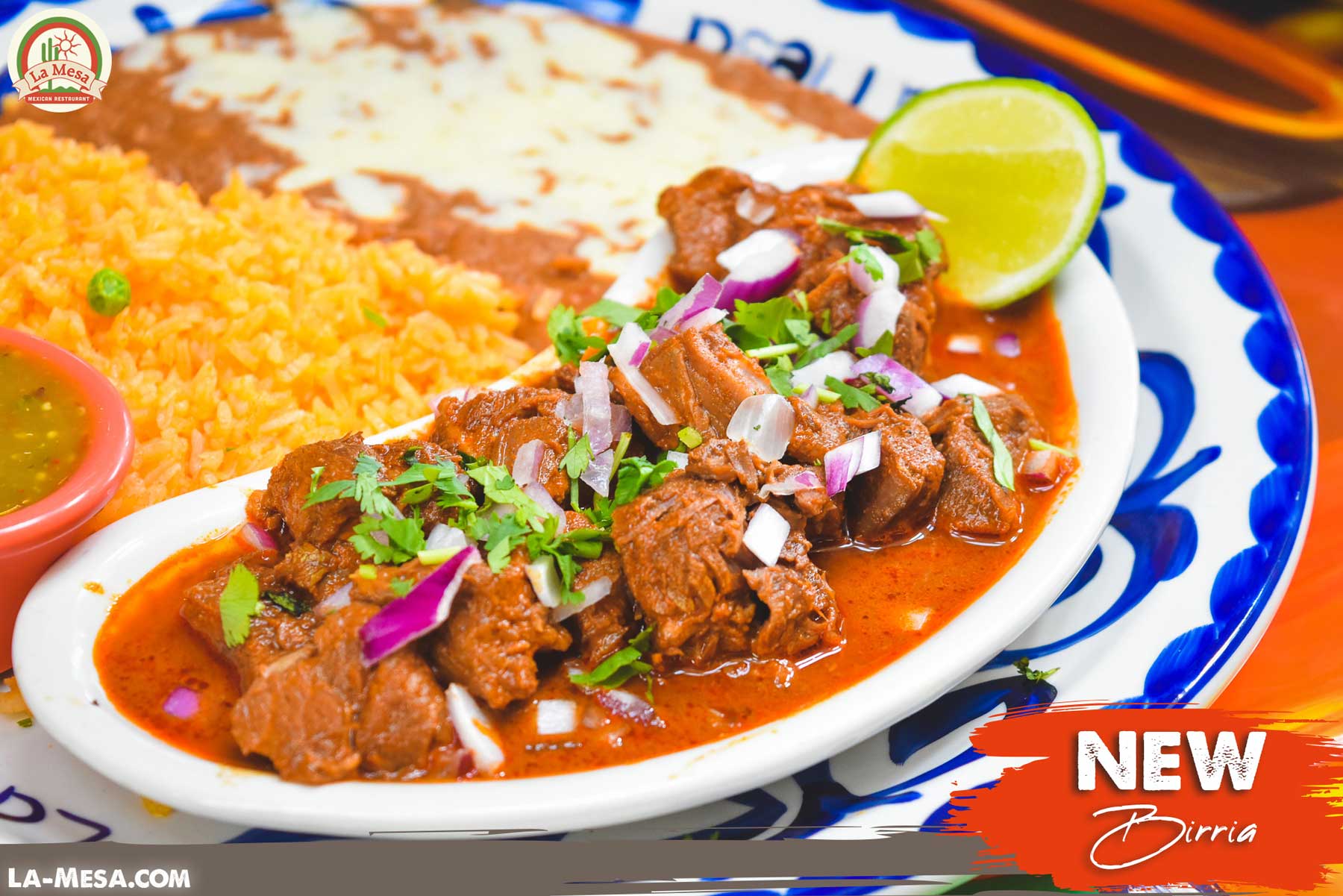 Birria Jalisco
The first dish that we have added to our menu is a classic meat stew called Birria that originated in Jalisco, Mexico. Birria is typically served on holidays like Christmas or Easter and is also popular at weddings, baptisms and other significant occasions. After one taste of this hearty stew, you will know why it is usually reserved for special events. It is so incredibly flavorful that the taste alone is worth celebrating! While Birria is a festive dish, you can also find it at many restaurants and street carts in Mexico and now, at your local La Mesa!
Making authentic Birria can be a lengthy process. However, slow cooking the stew helps enhance all of the amazing flavors and creates unbelievably tender meat. It is worth the wait! To begin, the beef is seasoned and placed in a large baking dish to tenderize. Then, dried chilies are toasted to help release the oils inside and make the flavors come alive. The chilies are simmered and then blended together with herbs and spices (garlic, onions, cinnamon, cumin and coriander are just a few of the ingredients we use!) to create a flavorful broth. Both the meat and broth go into a large pot and simmer over low heat for several hours. When the Birria is complete, it is served warm topped with cilantro, onions and a side of Mexican rice or corn tortillas. Each bite of stew packs a serious flavor punch and is unlike anything you have ever tried- you will be hooked! But don't worry, we will have Birria on our menu every day, not just for special occasions!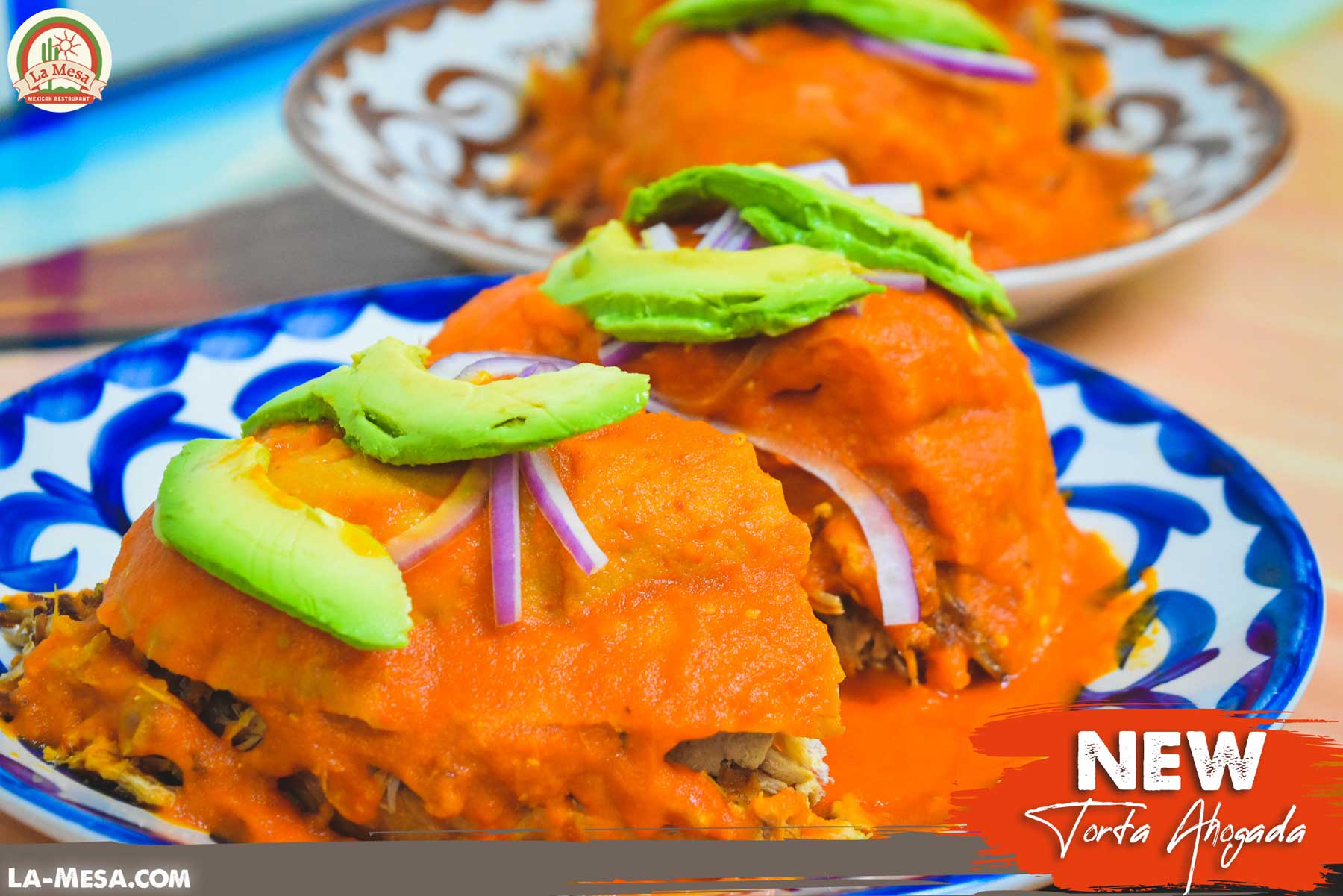 Torta Ahogada – Guadalajara Style!
The next new menu item we are excited to announce is the Torta Ahogada, another specialty from Jalisco, Mexico. It is especially popular in the capital, Guadalajara, and is a staple at the football stadium. People who have traveled through Guadalajara often go to great lengths to find an authentic and delicious Torta Ahogada outside of the city- it can be hard to find! However, we know that La Mesa's torta is going to be your new go-to sandwich. Made with bolillo bread and smothered in a tomato based chili arbol sauce, it is one of the best Torta Ahogadas we have ever tried. We know you will feel the same way! 
The Torta Ahogada is traditionally made with chicken or pork, and beans as the sandwich filling. We have chosen to stuff the hearty bread with crispy carnitas and beans. The sauce for the sandwich is made by simmering tomatoes, garlic, vinegar, peppers and spices for several hours. The sandwich is then drowned in the delicious warm sauce softening the crusty exterior of the bread.  While it may not be the cleanest sandwich to eat, it is well worth the mess. So grab a few napkins and dig in- don't forget to lap up the sauce with every bite!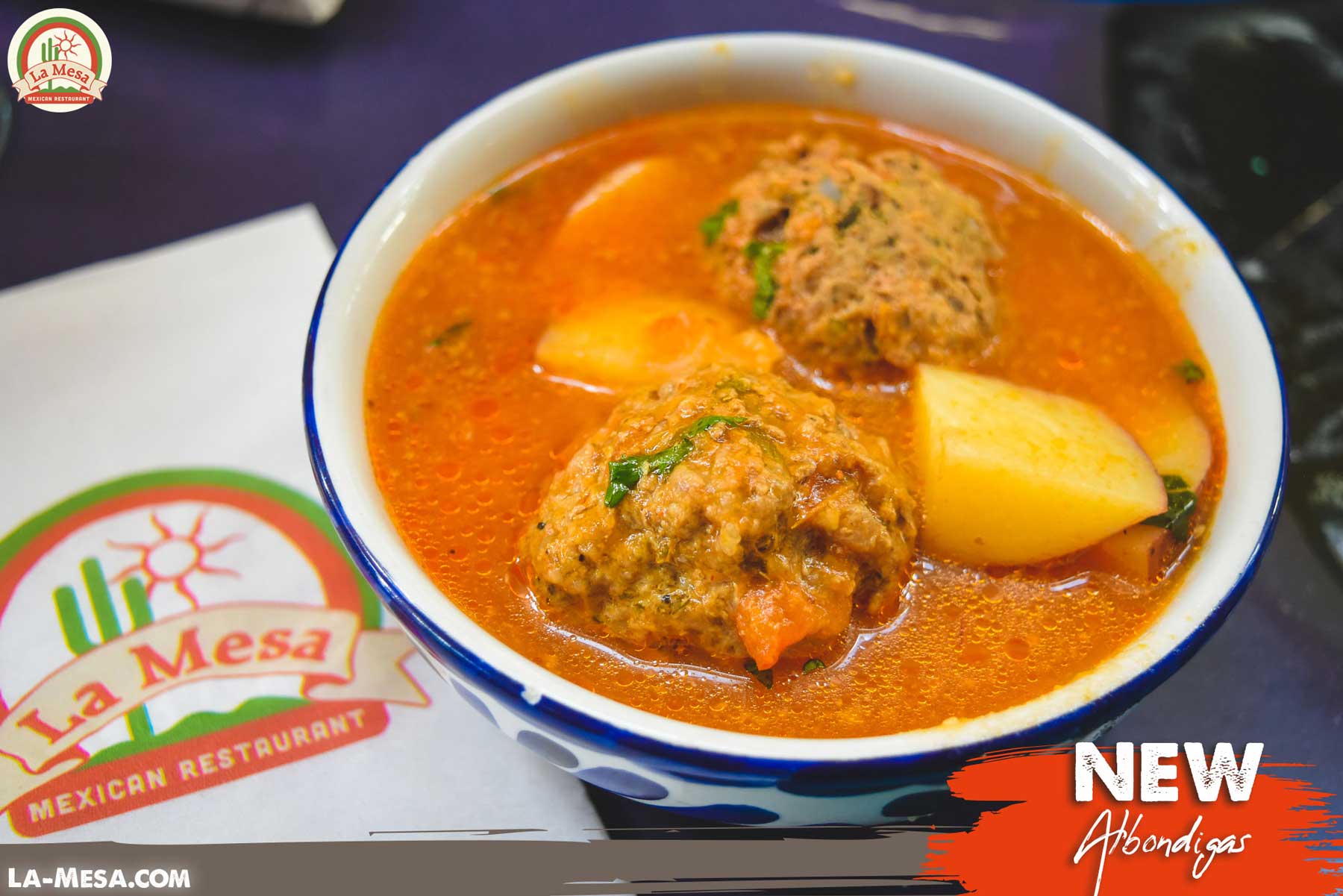 Albondigas to Warm The Soul
Now, we know your mouth is probably already watering as you think about ordering our Birria and the Torta Ahogada (you probably just started googling "Mexican restaurant near me"), but we have one more delicious dish to introduce- Albondigas. Albondigas is a traditional Mexican soup that is made with juicy meatballs and packed with veggies. For the record, this isn't just any ordinary meatball soup, it has a spicy chipotle kick that you will love!
To make Albondigas, we start by forming the tender meatballs. We season ground beef with a blend of spices and then hand roll the meatballs before searing them quickly in a hot saute pan. Next we build the broth for the soup by simmering onions, garlic, chicken broth, tomatoes and a perfect blend of seasonings. Once the broth is nice and hot, the meatballs and veggies are added to the pot to cook. 
Cooking the meatballs in the boiling broth not only helps to make them insanely juicy, but it also helps add substantial flavor to the broth itself. The end result is a hearty soup that is ideal for lunch, dinner or even a quick snack. Albondigas is a staple on our menu since it is a delicious and year round classic. We aren't surprised when we sell out every day! You should get here soon to snag a bowl for yourself.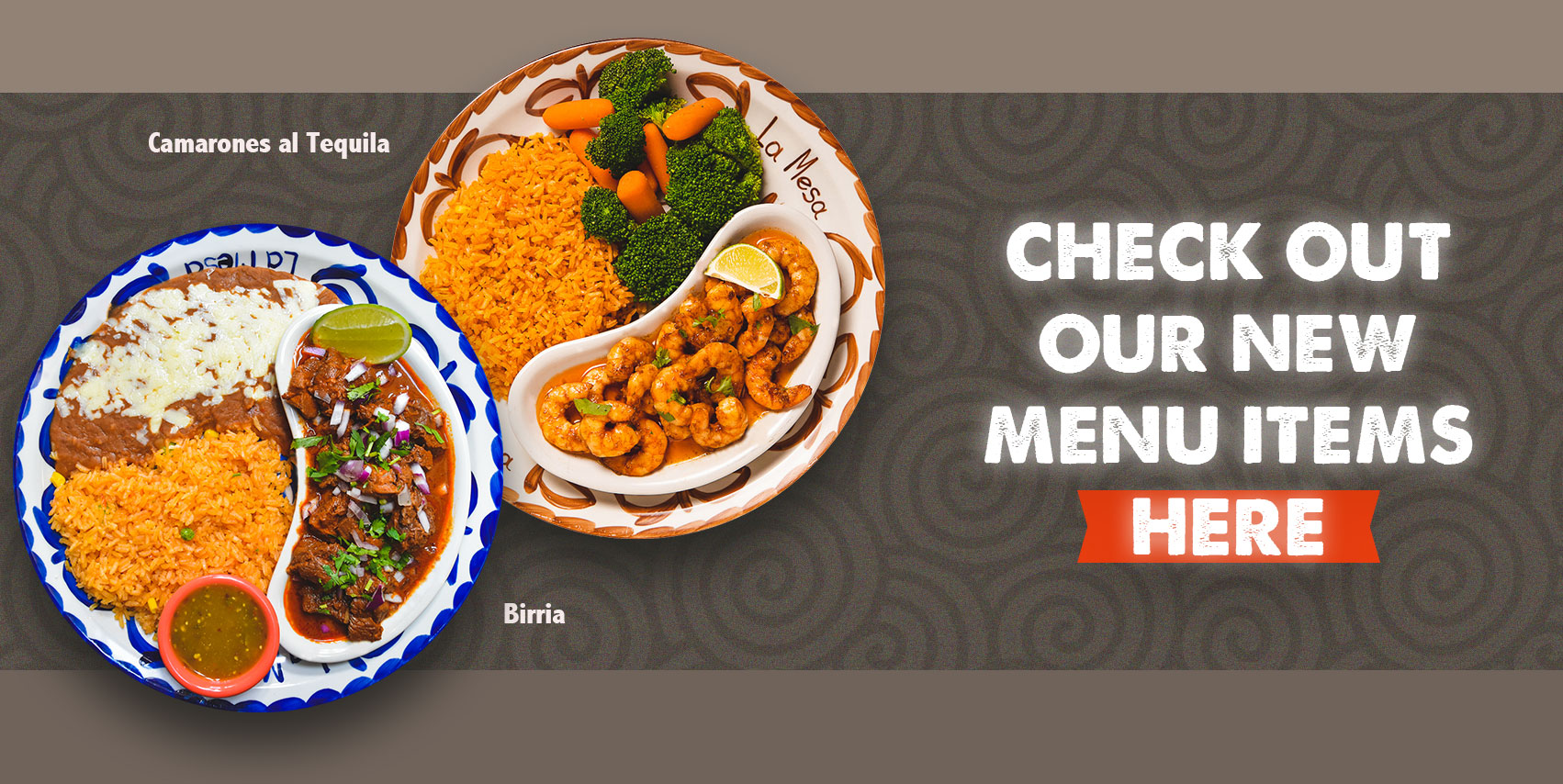 Best Mexican Restaurant Near Me? It's La Mesa!
Making new menu items is always exciting. We at La Mesa Mexican Restaurant love to keep our menu fresh while still giving you the classics that you know and love. Birria, the Torta Ahogada and Albondigas are all traditional dishes that we are bringing into the 21st century. Each dish will be gracing the menus of our Mexican restaurant, Omaha- get ready! If you have never tried these delightful dishes before, you should immediately search for "Mexican restaurants near me" and find the closest La Mesa near you. 
If you are already a fan of Birria, we know our adobo braised beef will wow you. If you passed through Guadalajara before, our Torta Ahogada will certainly bring back memories of the great city. If you loved your grandma's Albondigas growing up, one bite of ours will give you that warm comfortable feeling too. Plan a trip to La Mesa today to try one of these mouthwatering new menu items and then let us know what you think. We love to hear from you and can't wait for you to try our amazing new classics. We look forward to seeing you soon and sharing the traditional authentic flavors of Mexico!